Here is a quick way to install Terminal server on 2012R2 and specify your license server. Actually, it's called Remote Desktop services server and Remote Desktop services license server.
Click on Add Roles and Features Wizard. Specify Remote Desktop Services installation.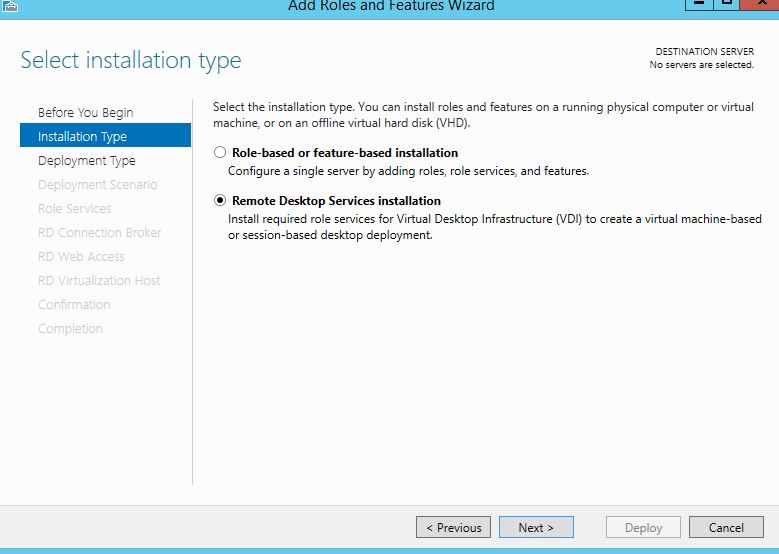 Select Quick Start.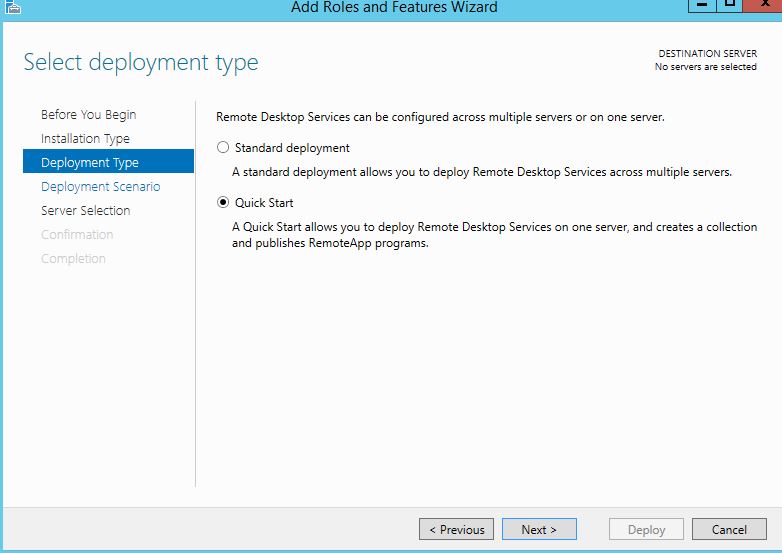 Select Session-based desktop deployment.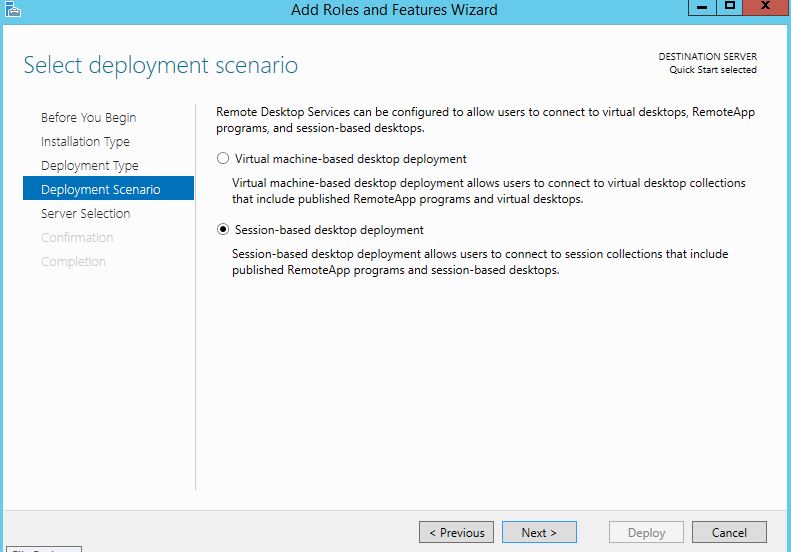 Make sure it's the right server and click Next.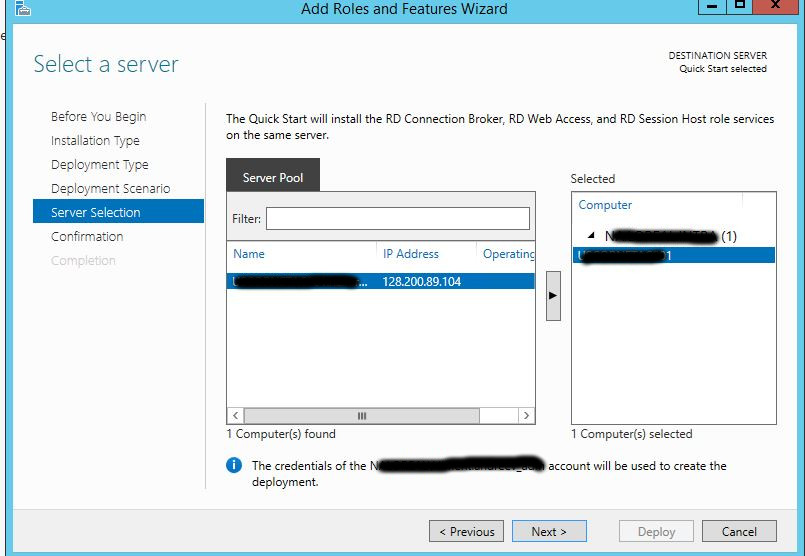 Click on Restart the destination server automatically if required.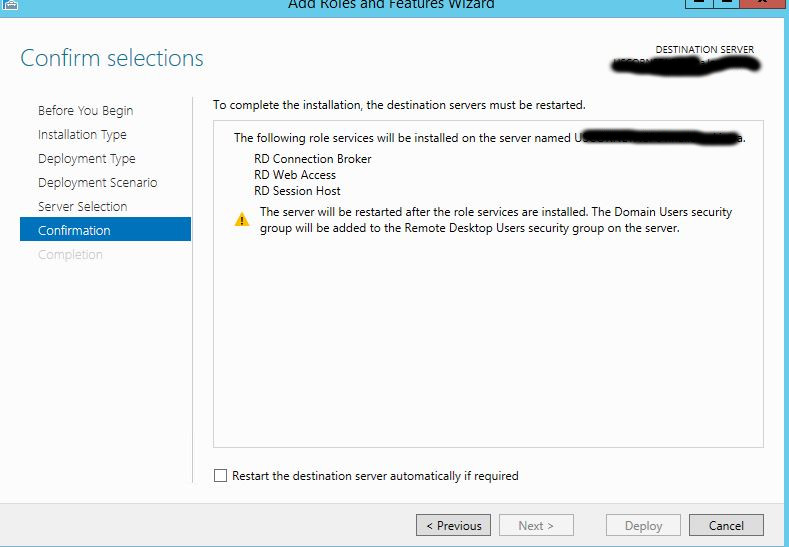 Wait for the process to complete.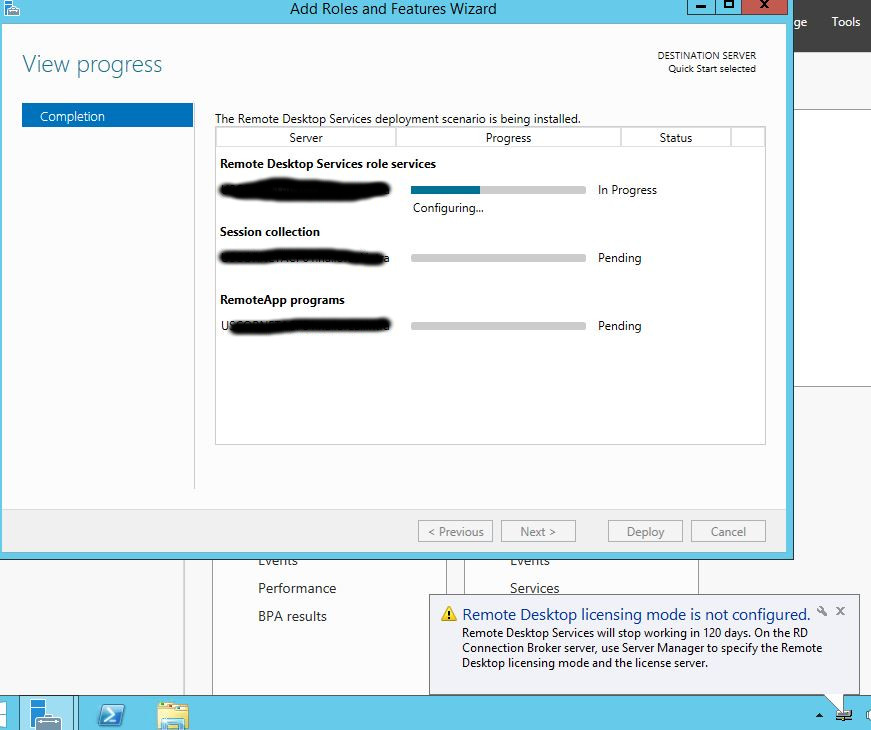 Once completed, click on RD Licensing and then from the Tasks drop down, click on Edit Deployment Properties.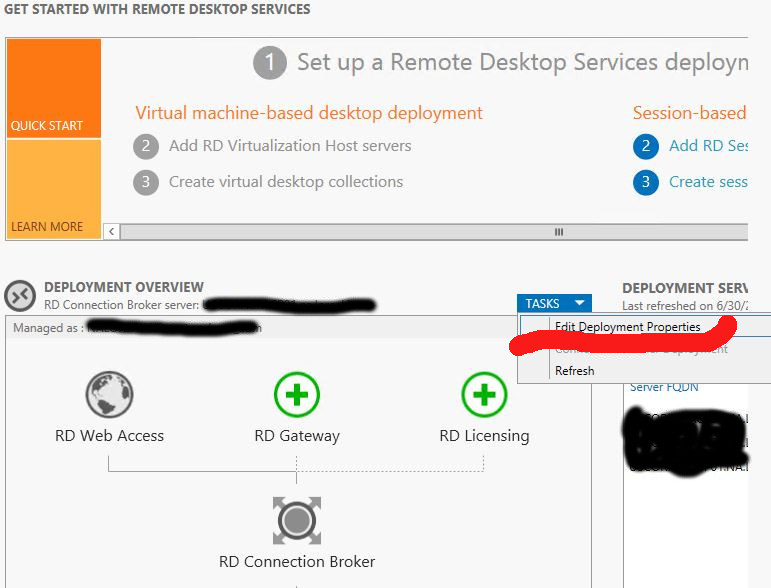 Choose the licensing mode, type the license server name, click Add and OK.