I use Plex to watch some of my movies, but I've always watched them from home. Because I was going on vacation, I decided to enable Plex to stream my movies over the Internet. My pfSense is release 2.3.4 and Plex is 1.7.5.4035.
You will need a paid Plex subscription in order to have remote access.
My home network is behind a pfSense, so I had to create some NAT rules in the firewall to allow outside access. But first, let's configure Plex. Open your server GUI and click on the Settings icon in the upper right corner.


Then click on the Server menu and Remote Access sub menu. Click on Manually specify public port and enter 32400. Click Apply.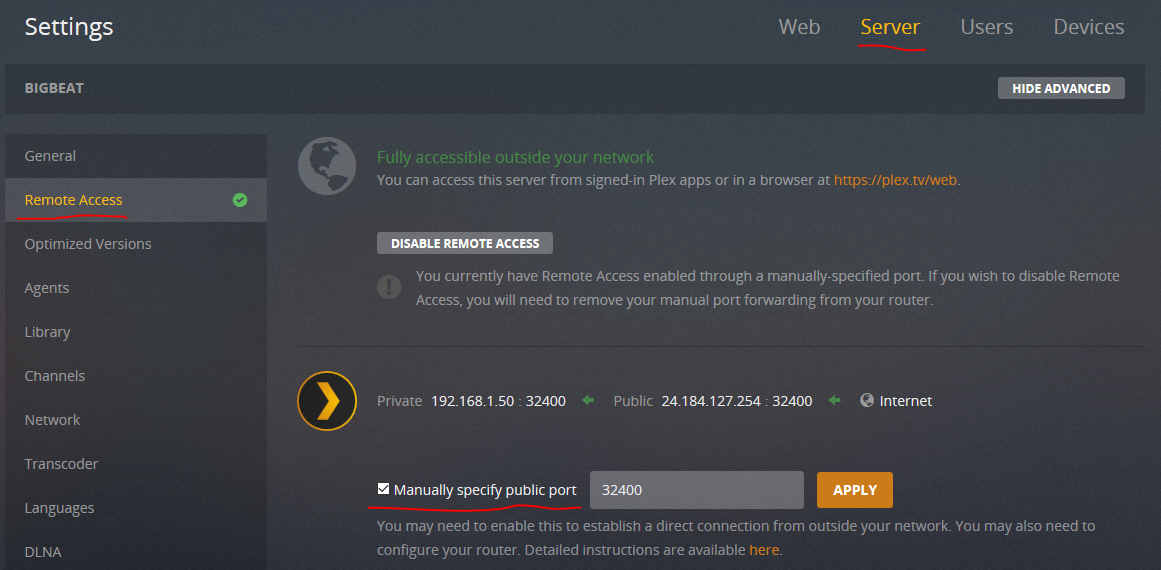 In pfSense, go to Firewall then NAT from the menus. Click Add and enter the following values.

– Destination Port Range, (other) – 32400, (other) – 32400
– Redirect Target IP – 192.168.x.y (or whatever your internal IP for the Plex server is)
– Redirect Target Port – 32400
– Description – Something like Plex Remote Access
– NAT Reflection – Enable (NAT + Proxy).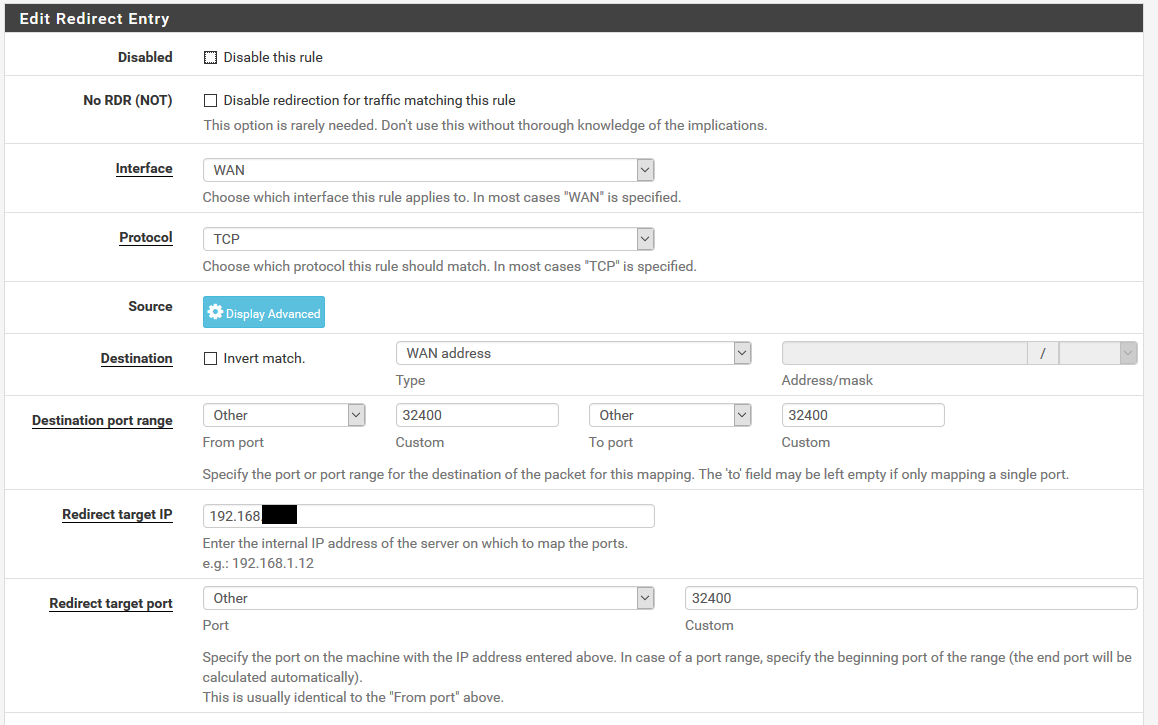 Click Save and Apply Changes. You can now access your content, but Plex GUI won't show the changes. Just log off and log back on and you should see the green check for OK. If not, click Retry.